CareCredit Dental
We accept several flexible payment options, including CareCredit dental financing for all of our patients. CareCredit provides the flexibility you desire in your payment service. It is easy to use and easy to qualify for, and you can begin the application process before you visit our office in Manhattan.
CareCredit has more than 30 years of experience offering financing services to patients like you. This payment method allows you to pay for dental services on your own timeline, providing the flexibility many of our patients desire. When you enroll in CareCredit, you receive the services you need today and pay for them over time. We are proud to offer CareCredit for our patients at 209 NYC Dental.
What Is CareCredit for Dental?
CareCredit is a third-party payment service that allows you to pay for dental financing using a private-label credit card. This service covers:
Emergency dentistry: Periodontal disease prevention, endodontics, extractions and more.
Restorative dentistry: Including dental implants, root canals, ceramic crowns, and more.
Cosmetic dentistry: Including Invisalign, Lumineers, veneers, headgear, and more.
Why select CareCredit?
One advantage our customers appreciate is the recently introduced soft check, a prequalification for financing that will not impact your credit score. Often people may avoid applying for financing because they fear the query could negatively affect their credit. With CareCredit, you do not have to worry about this negative impact. CareCredit conducts a soft inquiry on your credit, which does reduce your credit score, to determine your eligibility.

209 NYC Dental offers interest free financing with CareCredit for treatments of $500 or more. You get the treatment, we pay your interest.
Other benefits of using CareCredit include:
Simplicity: The service is easy to use and understand. We can assist you at our office if you have any questions about how to use CareCredit.
Trust: With more than 21 million accounts opened since CareCredit began nearly 30 years ago, they are the trusted source for healthcare credit cards. Patients across the country use this service and have built a high level of trust in the company. You can count on CareCredit to provide excellent service and precise information.
Flexibility: You can use CareCredit to pay for various services. You do not have to delay procedures to decide how you will pay. The CareCredit card acts like a regular credit card, allowing you to pay on it using a schedule that works for your budget. CareCredit is a healthcare credit card that helps you pay for treatments and procedures for you or your family that may not be covered by insurance. With special financing options* You can use your CareCredit card again and again for your dental needs, as well as at 200,000 other healthcare providers, including dentists, optometrists, veterinarians, ophthalmologists and hearing specialists.
Don't have CareCredit for Dental?
Apply here or learn more today! See if you prequalify with no impact to your credit score.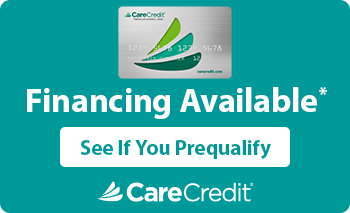 Use CareCredit for Your Dental Procedures
If you have CareCredit, you can begin using this service to pay for services offered by 209 NYC Dental. Contact us today to book an appointment for your dental treatment.